The Energy Efficiency Global Forum (EE Global) is turning 10 and we want you to join the celebration on May 8-9 in Washington, D.C.!
In the last decade EE Global has become the energy efficiency elite's annual gathering place – the one event where business executives, government leaders and advocates join together for two days of actionable dialogue and partnership-building. EE Global is an intimate, by invitation-only event that prioritizes people and content. Our 400+ attendees are decision-makers, with 80% self-identifying as Director-level or above. They represent all sectors and disciplines, and hail from nearly 30 countries.
EE Global speakers are visionaries, engaging the audience in informative and bold conversations. And, our content is developed with guidance from an International Steering Committee, comprised of energy efficiency experts from all regions of the world, ensuring that the topics addressed are timely and global in scope.This year our plenary sessions will offer increased audience participation and discussion. For the first time, EE Global 2017 will feature speed-networking sessions, further enhancing the business-government-advocate interactions that have made us unique.
Join us in Washington, D.C. this coming May to celebrate ten years of this one-of-a-kind event.
EE Global will be held at the Walter E. Washington Convention Center:
801 Mount Vernon Place, NW • Washington, D.C. 20001-3614 • www.dcconvention.com
202.249.3000 • 800.368.9000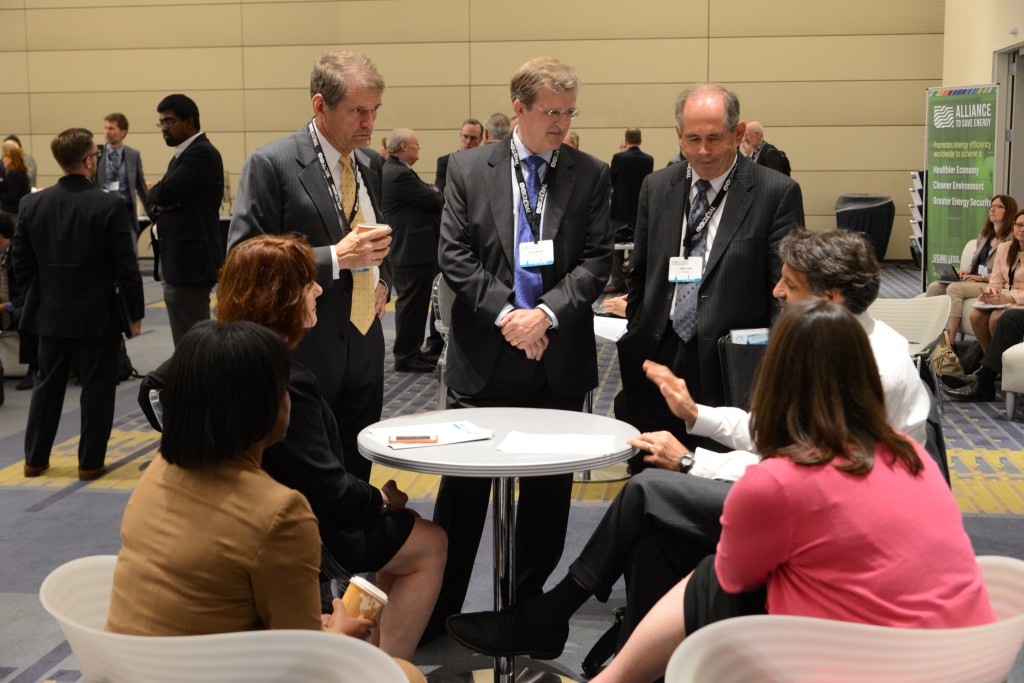 EE Global is hosted by the Alliance to Save Energy – a nonprofit coalition of business, government, environmental, and consumer leaders. Founded in 1977, the Alliance to Save Energy promotes energy efficiency worldwide to achieve a healthier economy, a cleaner environment, and energy security. For more information about the Alliance, including our Associates membership program, please visit www.ase.org.