In 2007, hundreds of international leaders and delegates came together for what has become the most influential gathering of energy efficiency professionals in the world: the Energy Efficiency Global Forum (EE Global). Over the last nine years, EE Global has traveled the world and earned an international following of experts and leaders responsible for driving the future of energy efficiency. In 2016, this exclusive forum will explore how utilities, regulators, legislators and companies are incorporating cost-effective energy efficiency measures into their business to help meet increasing demand. Attendees will experience the same brand of high-level networking, partnership building, and action inspiring energy efficiency discourse they have come to expect all while discussing how energy efficiency can be made into a sustainable and scalable business strategy.
EE Global is an invitation-only opportunity to join hundreds of executives and policymakers from across sectors, disciplines, and borders. The energy efficiency elite will convene in Washington, D.C. for two days with a goal of advancing the productivity and profitability of energy efficiency. Learn More »
EE Global will be held at the Walter E. Washington Convention Center:
801 Mount Vernon Place, NW • Washington, D.C. 20001-3614 • www.dcconvention.com
202.249.3000 • 800.368.9000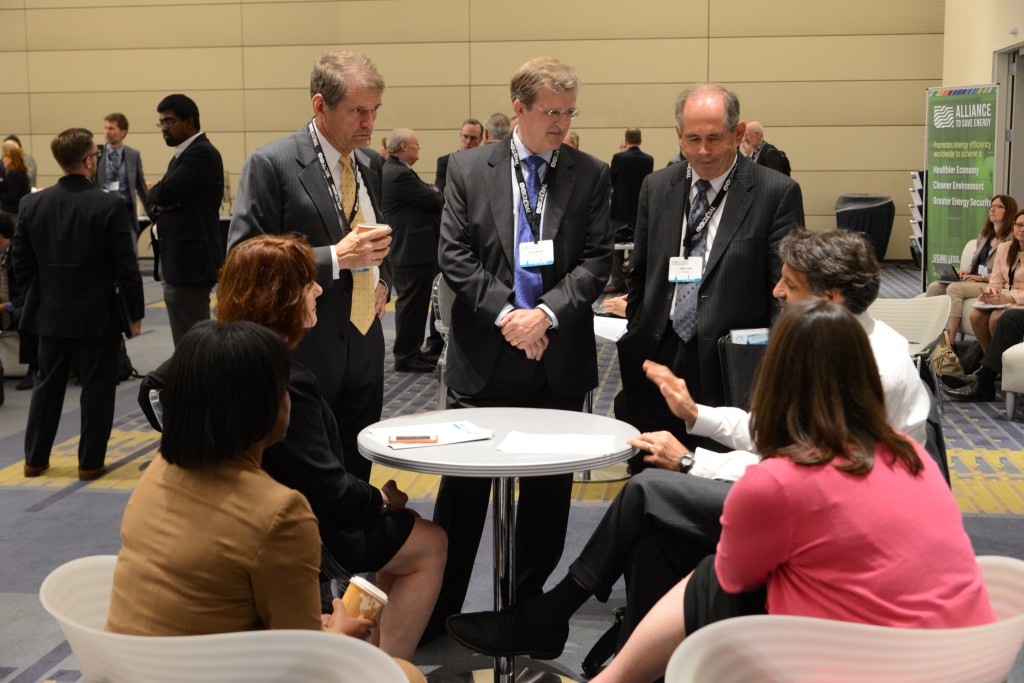 EE Global is hosted by the Alliance to Save Energy – a nonprofit coalition of business, government, environmental, and consumer leaders. Founded in 1977, the Alliance to Save Energy promotes energy efficiency worldwide to achieve a healthier economy, a cleaner environment, and energy security. For more information about the Alliance, including our Associates membership program, please visit www.ase.org.