Journalists for print, broadcast, and online news outlets are invited to attend EE Global with free registration to all scheduled events. The best practices and breaking stories of the energy efficiency community come alive at EE Global, providing an opportunity to build new relationships and connect with colleagues in the industry from around the world. While registration is complimentary, you must reserve your spot online.  Journalists are also welcome to use the onsite Media Room – equipped with Internet access – to file stories, and may reserve the onsite interview room as needed.
For more information about becoming a media partner, contact David Lanham at 202-530-2252 or dlanham@ase.org.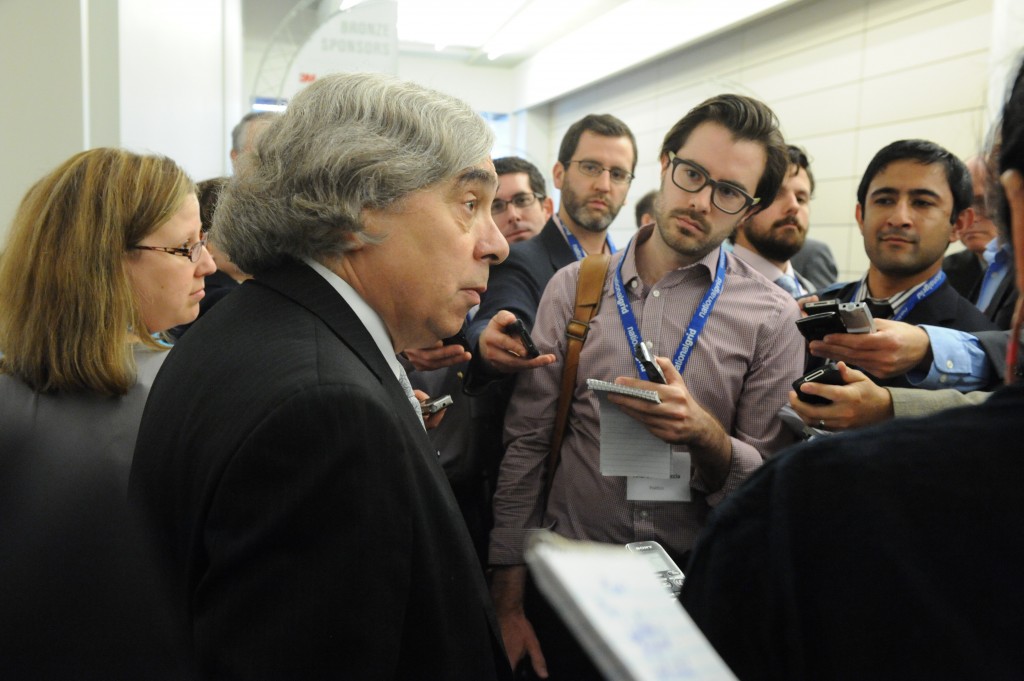 Reporters question newly-sworn-in Secretary of Energy, Ernest Moniz, at EE Global 2013.