The Local Government Opportunity: Achieving Big Energy Savings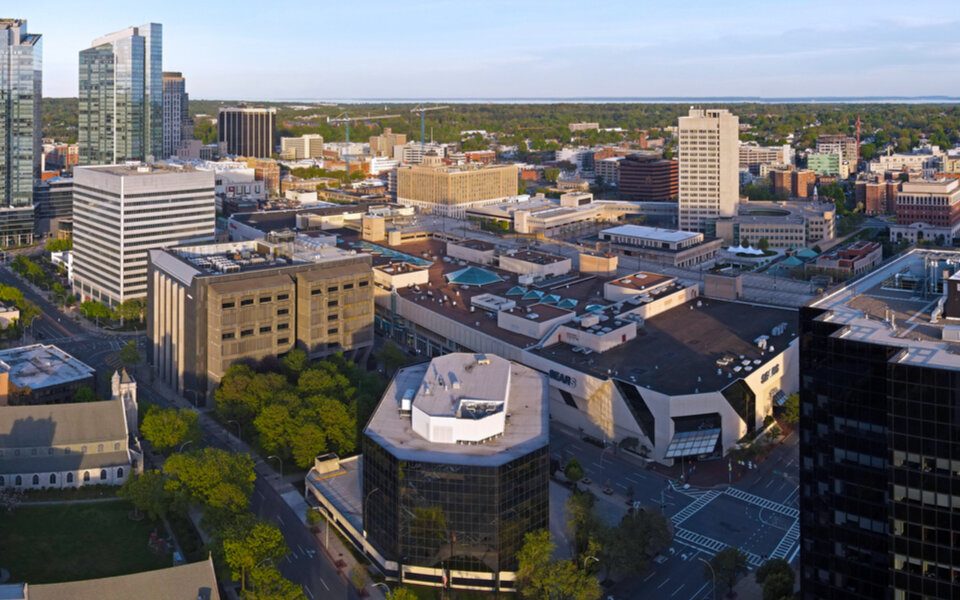 By Sangeeta Ranade, Vice President of Clean Energy Solutions at New York Power Authority and moderator of the EE Global Forum 2021 panel: "The Story of White Plains, NY: How Can Local Government Action Drive Efficiency?"
White Plains Mayor Tom Roach has always been at the leading edge of clean energy trends. He got an electric vehicle when many drivers faced "range anxiety," or concern that they wouldn't have enough charge to get to their destination. That didn't stop Mayor Roach from embracing the technology, and now with many electric models capable of traveling hundreds of miles, EVs are becoming mainstream and are at the forefront of significant changes in the clean energy transition. The electric car boom is substantially changing energy use patterns, bringing down the cost of batteries, and changing the way people think about how and when they use electricity.
For Mayor Roach, personal choices like driving electric mirror his public service. He has been an advocate for the environment and has pushed a sustainability agenda from his early days in government. But sustainability has evolved. It's no longer strictly about greening operations, reducing waste, or translating that into cost savings. Now it is rightly coupled with social progress. The City of White Plains has made so much progress on its sustainability agenda specifically because the city looked for holistic solutions where benefits extend beyond any individual building's footprint. This agenda is designed to benefit the wider community, garnering strong support.
For example, White Plains was one of the first mid-size municipalities in New York to replace its city streetlights with LED fixtures, which have a longer life span than traditional lighting. With the New York Power Authority's (NYPA) construction team, the City improved lighting, one of the main safety concerns of residents, and reduced its operating costs. Depending on the type of light that is replaced, energy costs can be cut by up to 75%. Improving lighting, particularly along the city's main thoroughfares, has had the added benefit of making downtown White Plains a destination with even more pedestrian activity, benefitting local businesses and residents alike.
In 2020, building off its energy efficiency wins, the city committed to community solar. With NYPA acting as its renewables advisor, the city selected properties to host solar arrays built and owned by private solar developers. In return, the city receives lease payments that will provide more than $20 million over the life of the project and deliver a new recurring revenue source to city taxpayers. White Plains' residents and small businesses can also benefit from subscribing to the clean energy produced by the projects and receive bill credits to lower their energy bills.
With so many energy saving options on the table for local leaders, it can be daunting to take the first step. At the Alliance's EE Global Forum 2021, Mayor Roach said, "My advice to a local leader would be to just do it. Every day that a community isn't taking action is a lost opportunity." The City of White Plains is proving that the right initiatives can be environmentally and fiscally responsible.
Contact the New York Power Authority at solar@nypa.gov to learn more about its Clean Energy Advisory Services, and watch a full recording of the EE Global panel, "The Story of White Plains, NY: How Can Local Government Action Drive Efficiency?"