EE Global Forum Is Days Away. Here's Why You Shouldn't Miss Out.
April 27, 2021
• 0 Comment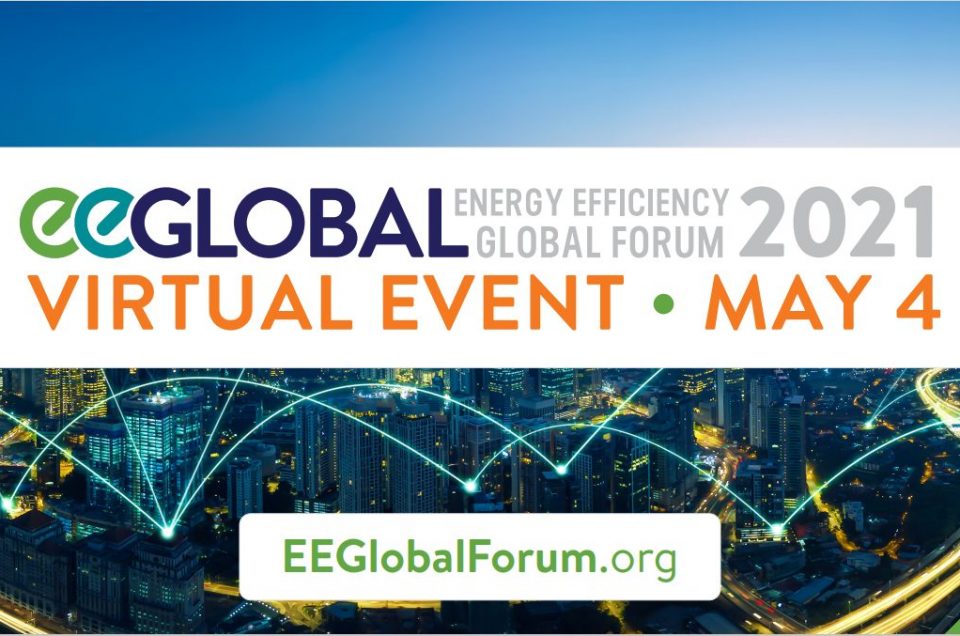 By Ellie Long, Alliance to Save Energy Communications Associate
We are just days away from EE Global Forum 2021, the signature energy efficiency event hosted by the Alliance, on Tuesday, May 4, 2021. The virtual format means this is the very first EE Global open to the public – allowing us to bring even more voices to the table as we advocate for a more efficient energy system. Whether you're already counting down the days or are just hearing about the event now, here are our top three reasons why you should join us May 4. You can register and find out all the agenda details on the EE Global Forum website.
1. HEAR FROM A RANGE OF PERSPECTIVES
EE Global is where the who's who of energy efficiency leaders gather. We've lined up more than 20 speakers from the private and public sectors – from multi-billion dollar corporations to nonprofits, from U.S. congressmembers to local mayors – to provide the wide range of expertise that's needed for attendees to walk away with a full picture of efficiency today. The event format enables you to choose the sessions throughout the day that are most relevant to you. You could tune in for an Active Efficiency panel on accelerating smart technology deployment in the morning, then join a conversation on ensuring equity as the EV market scales during the afternoon.
2. GET THE INSIDE INTEL
Energy policy in Washington, DC, is moving at a speed and scale not seen for years. If you expect these policy changes to affect you, don't miss out on EE Global's fireside chats with two congressmembers leading the charge: Rep. Lisa Blunt Rochester (D-Del.) and Rep. Peter Welch (D-Vt.).
Rep. Blunt Rochester will be breaking down the Open Back Better Act – legislation she introduced this spring that would invest $20 billion in critical public facilities like schools, hospitals, and airports to make them more safe, efficient, resilient, and flexible. Funds would be leveraged with energy savings performance contracts to unlock a $100 billion total investment, and 40% would be dedicated to disadvantaged communities. And Rep. Welch will cover the Main Street Efficiency Act, legislation pending introduction in the coming weeks, which would provide low and no-cost efficiency upgrades to the nation's small businesses by delivering funding through utility demand side management programs. If passed, these would be two transformational policies for pushing efficiency across the economy, and EE Global will offer a a first look at the benefits.
3. BUILD BACK BRIGHTER
This year's EE Global theme is Build Back Brighter. Build back, because we're now more than a year into a pandemic that has had devastating health and economic impacts for the U.S. Millions of Americans are still unemployed, including close to 300,000 energy efficiency workers, and the focus must be getting people back on the job and repairing the past year's damage. But brighter, because it's not about returning to where we were, but rather where we're going. We have an opportunity to build a brighter energy future: one with a cleaner environment, economic opportunities for the most vulnerable communities, and accessible and affordable energy for all. We at the Alliance believe that building back brighter is the lens with which we must view our next steps, and that energy efficiency should be the first solution. We can't wait for the actionable dialogues on achieving this future at EE Global.
Don't want to miss out? Register now before it's too late! Still got questions? Learn more about the agenda and speakers on the Forum's website, or contact events@ase.org.